With a clear idea of what they wanted, Virgin Care approached Wotsit with a brief to create a website that provided support to a vulnerable community core to the operation of the NHS.
Carers Club needed to feel inviting, at times fun and like a simple library to use just when needed. It had a purpose and Wotsit delivered a magazine style content hub with imagery at the forefront and content at the fingertips of the user, the outcome was wholly aligned to the brief.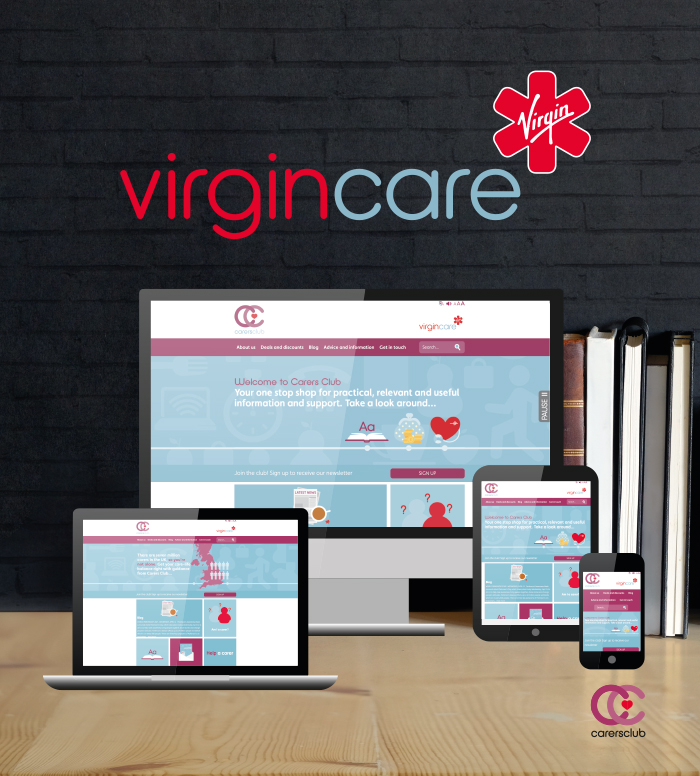 HTML/CSS Web Design and
Development
Graphic Design
Website Design
How did Carers Club start
Having moved on from Virgin over a year ago now it was my lovely wife Kirsty who brainstormed the whole idea of Carers Club, an amazing achievement and one we at Wotsit Design brought to life through their new website! To find out how it all began click the button below.

Turning an ambitious idea into a solid reality is Wotsit Design's bread and butter, from initial concept, through build and at launch Adam made us feel confident in the choices we made together to nail the purpose of the site, future proof its ability and of course get the aesthetics just right. Most importantly we felt like our needs, wants and likes were listened to and we were given options to choose from.

Adam's ability to turn work around in almost impossible time frames is incredible and at no point did he make us feel guilty for our endless changes, tweaks and light bulb moment ideas. Wotsit Design now provide further digital solutions in other areas of the business following the initial projects outcome. I have no hesitation in recommending Wotsit Design for website design and build.
More Projects
WEB • BRANDING • VIDEO